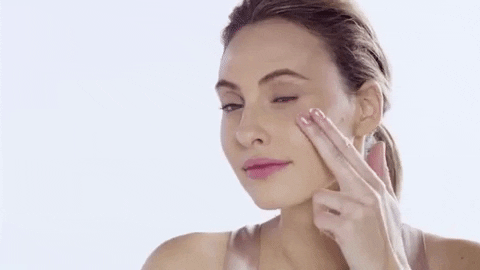 With the hazy and humid weather outside, our skin tends to gets drier than usual, leading to a stressed and fatigued complexion. So, give it an extra boost of hydration and moisture - not forgetting to exfoliate, too. This helps to restore smoothness and a natural radiance. These masks aren't just great for our climate, they also treat different skin concerns:
Turn Up The Glow
Asian skin, in particular, is susceptible to pigmentation. Besides daily application of sunscreen and brightening skincare, a weekly brightening mask can help to break down existing melanin — lightening dark spots over time.
1. Double Dare Age Freeze Gel Mask, RM210
Formulated with five supercharged oriental plants, this gel mask slows down the ageing process while also firming, lifting and detoxifying.
2. Laneige Water Sleeping Mask, RM120
An intensely nourishing overnight mask, it'll purify, moisturise and soothe at the same time. Its backed by Laneige's Sleep Tox technology, which 'normalises' fatigued and sensitised skin.
3. Shiseido Beauty Sleeping Mask, RM140
Using yuzu seed and peony root extract, this sleeping mask sloughs away dull skin gently and without irritation. It's also rich in botanical plankton extract, which reduces skin fatigue while brightening.
4. Alkemie Dream of beauty Calming Sleeping Mask, RM122.50
A hydrating cream-based mask for sensitive and dry skin, turn to this to reduce inflammation, redness, and irritation. Primrose oil, seven different types of herbs, golden algae, and oat silk work together to soothe, strengthen and nourish.