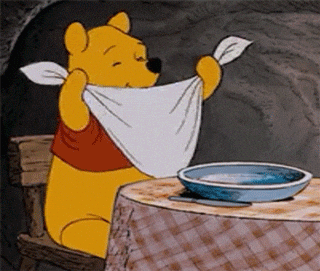 Are you a cheese lover? These delicious rice balls are an excellent finger food or light lunch with a salad. And here's a fun fact: arancini means 'little oranges' in Italian!
Arancini
Prep + cooking time: 1 hour and 40 mins (includes cooling time)
Makes: 50
Ingredients:
3 cups (750ml) chicken stock
1 1/2 cups (375ml) water
60g butter
1 tbsp extra virgin olive oil
250g small button mushrooms, sliced thinly
1 medium (150g) brown onion, chopped finely
2 cloves garlic, crushed
1 tbsp tomato paste
1 1/2 cups (300g) Arborio rice
½ cup (40g) finely grated Parmesan cheese
250g bocconcini, cut into 1cm pieces
½ cup (75g) plain flour
3 eggs, beaten lightly
2 1/2 cups (150g) panko breadcrumbs
1.5L vegetable or olive oil, to deep-fry
Lemon wedges and sea salt flakes, to serve
Method:
1. Place the stock and water in a medium saucepan; bring to the boil. Reduce heat to low and cover. Meanwhile, heat half the butter and the oil in a large saucepan over high heat; cook mushrooms, stirring occasionally, for about 7 mins or until browned. Transfer to a bowl to cool.
2. Heat remaining butter in the same pan over medium heat; cook onion and garlic, stirring, until soft. Add tomato paste and rice; stir to coat in onion mixture. Stir in ½ cup of the simmering stock mixture; cook, stirring, over heat, until liquid is absorbed. Continue adding stock mixture, in ½ cup batches, stirring, until liquid is absorbed after each addition. Total cooking time should be about 20 mins or until rice is tender.
3. Stir in Parmesan and mushrooms; season to taste with salt and pepper. Spread risotto mixture thinly onto a large tray. Cool for 30 mins. Cover; refrigerate for 1 hour or overnight.
4. Roll levelled tablespoons of mixture into balls. Press a piece of bocconcini into the centre of each ball, and roll to enclose.
5. Coat risotto balls in flour; shake off excess. Dip in egg, then roll in crumbs to coat.
6. Heat oil in a deep saucepan to about 160°C. It's important not to have the oil too hot or the arancini will burn before the cheese is melted inside. Deep-fry the risotto balls, in batches, for about
3 mins or until browned slightly and the cheese is melted in the centre. Drain on absorbent paper. Serve the arancini with lemon wedges and sprinkled with a little sea salt flakes, if desired. Suitable to freeze. Not suitable to microwave.
Cooking tips:
After deep-frying, arancini can be kept warm in a slow oven. They can also be cooked several hours ahead of serving and reheated in a single layer on oven trays, at 150°C for about 20 mins or until hot.
You can stir in 4 slices (60g) of prosciutto, chopped finely, at Step 3. The risotto used as the base of this recipe is also delicious served on its own.
Depending on the size of your saucepan, you will need about 1.5 litres (6 cups) of oil. Although there is an initial cost outlay, the oil can be reused for future deep-frying. Cool the oil in the pan, then strain the oil through muslin, a clean Chux cloth, or strong paper towel. Pour the oil through a funnel into the original container; seal. Keep oil in a cool, dark place.